Value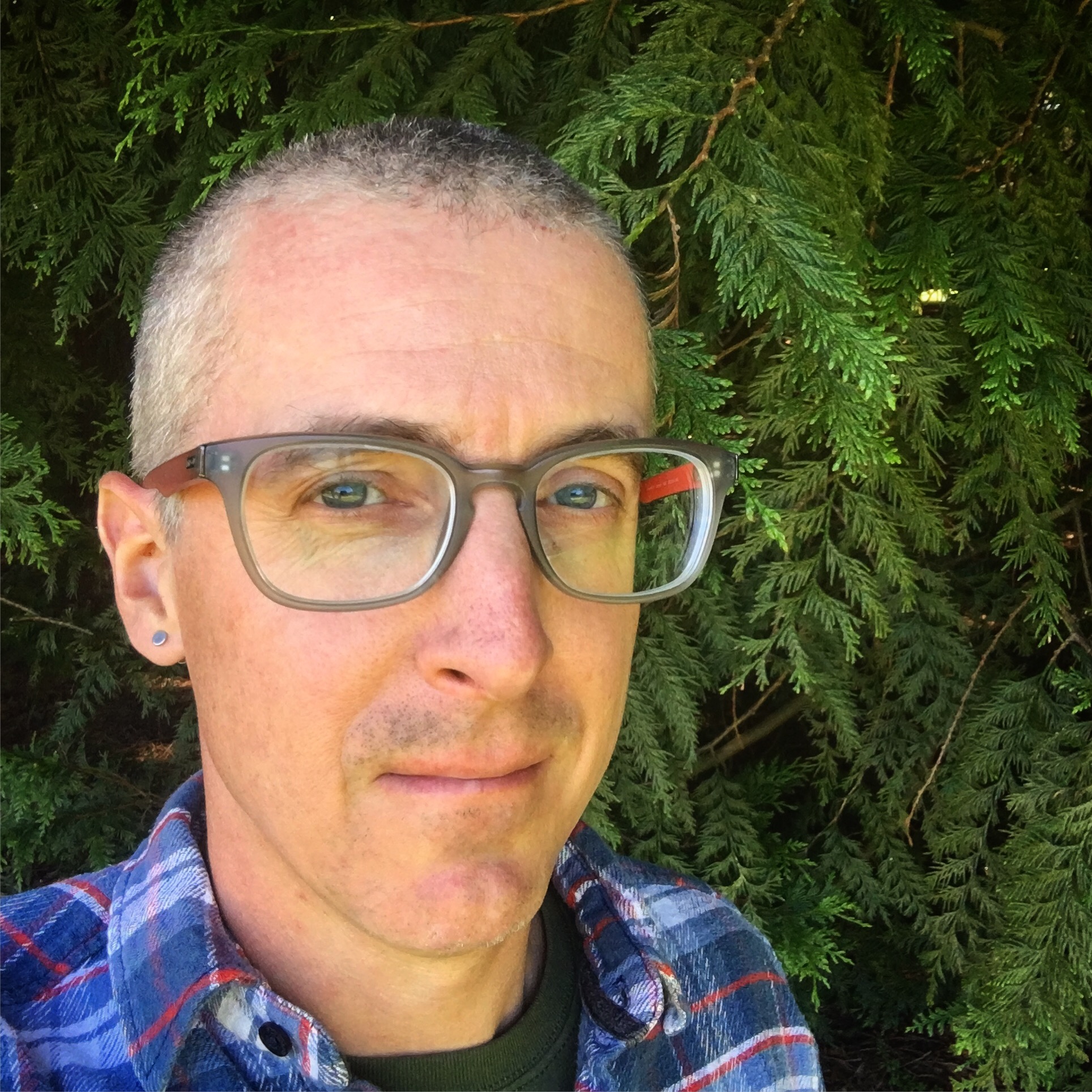 James M. Dow is Associate Professor of Philosophy, Chair of Neuroscience, and Director of the Steel Center for the Study of Philosophy and Religion at Hendrix College, an ultrarunner, is obsessed with math rock and conceptual art, and lives on an eco-farm in Arkansas with Melissa Cowper-Smith, a Canadian mixed media artist. James has published articles on self-consciousness, social cognition, expert bodily action, awareness of agency, and joint action and is now working on a book applying insights from the philosophy of mind and action theory to debates concerning the aesthetic appreciation of nature. A post by James M. Dow.At the peak of the mountain the sky hurled a lightning bolt in my path. A rounded and gnarled knot of white light and white heat hung at the center of the bolt. The phenomenon connected me, the sky, and the ground. I tried to imagine myself projected into the light and walked forward into the space where the orb hovered. I found myself standing in awe in the empty place where the lightning had been. Such an experience raises questions about what types of imagination are involved in nature appreciation. When imagination is involved in aesthetic appreciation, is it the same mental state in the contexts of everyday aesthetics, art aesthetics, and nature aesthetics? When aesthetic experiences of nature are experienced as sublime, wild, or awesome, how should we think about the types of imagination involved? Such experiences seem to involve aesthetic properties such as powerfulness, grandness, spontaneity, and an... -
Read More @ The Junkyard
By Zacaria Manning If you scroll through the average Instagram user's account, you will undoubtedly see an endless parade of photographs featuring fancy drinks, delectable ... Read more... -
Read More @ Blog of the APA
---
[Revised entry by Ali Hasan and Richard Fumerton on June 12, 2019. Changes to: Main text, Bibliography] The terminology is most clearly associated with Bertrand Russell, but the distinction between knowledge by acquaintance and knowledge by description is arguably a critical component of classical or traditional versions of foundationalism. Let... -
Read More @ Stanford Encyclopedia of Philosophy
---
Recent Sites Posting In Value
---
All Posts in Value
Knowledge by Acquaintance vs. Description
[Revised entry by Ali Hasan and Richard Fumerton on June 12, 2019. Changes to: Main text, Bibliography] The terminology is most clearly associated with Bertrand Russell, but the distinction between knowledge by acquaintance and knowledge by description is arguably a critical component of classical or traditional versions of foundationalism. Let us say that one has inferential or nonfoundational knowledge that p when one's knowledge that p depends on one's knowledge of some other proposition(s) from... Stanford Encyclopedia of Philosophy -
---
Instagramming the Self
By Zacaria Manning If you scroll through the average Instagram user's account, you will undoubtedly see an endless parade of photographs featuring fancy drinks, delectable ... Read more... Blog of the APA -
---
Jesse Norman on Weber's 'Politics as a Vocation'
In History Today. capitalismJesse Normanmax weberSociology Man Without Qualities -
---
Perception As Controlled Hallucination: Predictive Processing and the Nature of Conscious Experience
A Conversation with Andy Clark (video, audio and transcript). AIAndy ClarkCognitive scienceConsciousness StudiesDaniel DennettExtended MindPerceptionphilosophical psychologypredictive processing Man Without Qualities -
---
Principal Kant
Existential Comics -
---
Now Featured
We are pleased to have Axel Seeman blogging this week on The Shared World: Perceptual Common Knowledge, Demonstrative Communication, and Social Space, recently published by The MIT Press. To view all his posts on a single page, please click here. Brains Blog -
---
The child being nourished by the wet nurse is actually Morisot's daughter, and without the substitution of a seconde mère, performing her reproductive labor, Morisot would not be able to produce works of art. Wet nursing was a large-scale industry in France, one that allowed women to perform work outside of maternal labor. As Woods demonstrates, the tension felt by Morisot watching another woman feed her child is apparent in the artwork, as chaotic brushstrokes... Enowning -
---
Group Minds and Natural Kinds
A close-grained discussion of this vexed issue by the very excellent Rob Rupert. distributed cognitionEmbodied cognitiongroup mindsnatural kindsRob Rupertsocial epistemologysocial ontology Man Without Qualities -
---
In the work of art "The Cradle", a mother mirrors the position of her baby's arm, suggesting a certain moment of "self-sameness". Does the mother/child relation upset the self/other relation and represent a "both/and" (a moment perhaps prior to world)? Levinas questions Heidegger's privileging of an individualized Being-towards-death as leading to authentic moments of vision [Augenblick], yet he references the father/son relation as exemplary of relational authenticity. Is the mother too immanent to transcend? How... Enowning -
---
I met a black bear when I arrived home the other day
After Nature -
---
Todd Alcott's Pulp Fiction Mashups
Check out Todd Alcott's other talent on Etsy. Another digital mashup artist that is doing interesting work is Josephine R. Unglaub whose work has already been featured and will again be featured as a Cosmos + Taxis cover. What started as a distraction for the LA-based screenwriter and graphic artist is now a continuing project with… Man Without Qualities -
---
Enactive Imagination in Nature Aesthetics
James M. Dow is Associate Professor of Philosophy, Chair of Neuroscience, and Director of the Steel Center for the Study of Philosophy and Religion at Hendrix College, an ultrarunner, is obsessed with math rock and conceptual art, and lives on an eco-farm in Arkansas with Melissa Cowper-Smith, a Canadian mixed media artist. James has published articles on self-consciousness, social cognition, expert bodily action, awareness of agency, and joint action and is now working on a... The Junkyard -
---
Seeing and Saying: The Language of Perception and the Representational View of Experience
2019.06.02 : View this Review Online | View Recent NDPR Reviews Berit Brogaard, Seeing and Saying: The Language of Perception and the Representational View of Experience, Oxford University Press, 2018, 205pp., $74.00 (hbk), ISBN 9780190495251. Reviewed by Mohan Matthen, University of Toronto In this highly original and tightly argued monograph, Berit Brogaard argues that perceptual experience has representational content in more than a minimal sense. She argues for this by (1) analysing the grammatical structure... Notre Dame Philosophical Reviews -
---
Revisiting Brassier's Deleveling of Object-Oriented Ontology: A Problem for Object-Oriented Ontology (that is Not a Problem for Ordinal Naturalism)
"Revisiting Brassier's Deleveling of Object-Oriented Ontology:  A Problem for Object-oriented Ontology (that is Not a Problem for Ordinal Naturalism)" Ray Brassier's leveling critique of object-oriented ontology is devastating. It's primary purpose is to re-level the function of generality within immanence and hence re-invigorate a naturalized form of transcendence which is independent of After Nature -
---
Curtis Mayfield
The maestro, born on this date. Curtis Mayfieldmusicpsychedelic funkpsychedelic soul Man Without Qualities -
---
Wittgenstein Revises His Thesis
Existential Comics -
---
How Should We Evaluate Deaths?
Link here. PEA Soup -
---
Barcelona: Uneasy Pieces
Stooped beneath the Arc de Triomf Pelting thunderstorm Beaten Quantum Est In Rebus Inane -
---
Seeking Refuge, Legally, and Finding Prison
Power is condemning lawful asylum seekers to a system designed for criminals. The Stone -
---
Gunk, etc.
If we think parts are explanatorily prior to wholes, then gunky objects—objects which have parts but no smallest parts—involve a vicious explanatory regress. But if one takes the Aristotelian view that wholes are prior to parts, then the regress involved in gunky objects doesn't look vicious at all: the whole is prior to some parts, these parts are prior to others, and so on ad infinitum. It's just like a forward causal regress: today's state... Alexander Pruss -
---